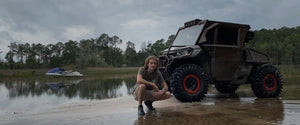 Kolt Gene started YouTube in 2019 after gaining a bit of social media attention from his first build. After a few videos, his channel quickly took off, making his name pretty well known in the ATV/SxS community. On January 1, 2020, he decided to quit his job and take on YouTube full-time.
Since then, he's been traveling the world and building a one-of-a-kind ATV/SxS he and his family could enjoy.

Swamp Ranch: Kolt and his father "Pops" stumbled upon this place they now call home when Pops was looking for a home with land. Kolt and Pops ended up purchasing the land together. At first, it wasn't but a house and thick woods up to the back door. They cleared the land, built a shop, and started making trails. It's now turned into an off-road paradise they call home. The perfect home for an off-road enthusiast.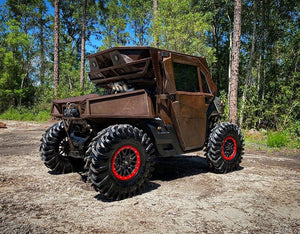 @koltgene
#builtstrongertotakeyourjourneysfurther #bullitewheels 
#canamoffroad #canamdefender #beadlockwheels #canamrims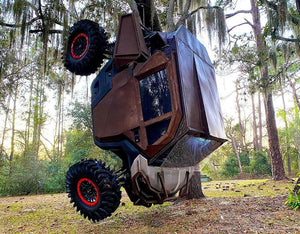 @koltgene 
#builtstrongertotakeyourjourneysfurther #bullitewheels 
#canamoffroad #canamdefender #beadlockwheels #canamrims