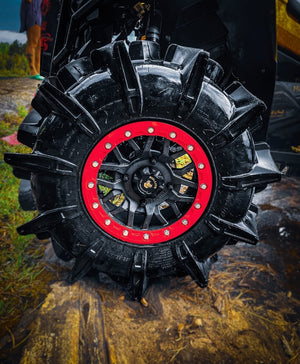 Matt Holmes is the founder and the manager of the channel @deep.n.dirty.valleyboyz and @deep.n.dirty_valleygirlz. He oversees everything and makes all the calls alongside the four original members.
By day you can catch Matt in scrubs working with the vulnerable, but you can find him outdoors in his spare time. Born and raised in Ottawa, Ontario as a city kid, he moved to a small rural town at the age of ten and found his love for the country.
When he's not out riding and making content for the channel, you can find him spending my time with my three kids and fiancé.
He started riding in the summer of 2018 and flip-flopped between some used machines before he purchased two new bikes in the summer of 2021. Matt bought a 2021 CanAm Outlander XMR1000 and a 2021 CanAm Renegade XMR1000.
He started the ATV channel in July 2021 after purchasing the new bikes to keep his ATV content separate from his personal page. However, what followed has superseded all his expectations, growing both in followers and as a team. The @deep.n.dirtyvalley.boyz have locked in some unique sponsorships and made excellent relationships with people throughout the ATV community here in Ontario. Since then, they started a second channel @deep.n.dirty_valleygirlz and have been growing since.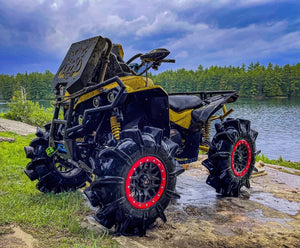 Deep n Dirty Valleyboyz
#oneofakind #nightandday #canam #xmr #xmr1000 #bullitewheels