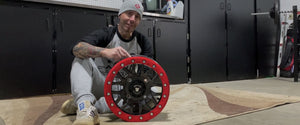 Dayne Lycett can thank his wife for helping him find his obsession with building and destroying ATVs. His first real passion, though, was not on four wheels. Dayne has always had an addiction to horsepower and speed. Nothing he has ever owned stayed stock for long.

Dayne has spent many hours on 2 wheels (mostly one wheel) building and destroying sport bikes. After one crash too many, his wife grounded him from ever owning a two-wheel toy again. After a few years of trying to convince her otherwise, Dayne found a loophole in the agreement and started his journey into the ATV scene. His wife thought he'd be safe with four wheels on the ground, and she would have nothing to worry about. She was wrong.

In no time, Dayne's wife Tracy and his son Tye were also bitten by the "Mud Bug" and joined in on the fun. They now have their own mini fleet of CanAm machines. If they aren't riding the beasts, they are locked in the garage fixing and building.

Dayne started up his Instagram account in October 2020. First, it was a way to let family and friends join in on the fun. Then, just by chance, Dayne found his second hobby in photography and video editing.

After posting for a few months, Dayne was shocked by the number of people who appreciated the content he was posting, so the posts became more and more frequent. Instagram was also a great tool to meet other people within the ATV community who shared his passion.

In just two years, Dayne has found that the sport has grown and changed significantly. Most people made fun of him for cleaning his machine to showroom condition the day before he was about to bury it in a mud hole. He once described it as "building a show car to enter into a smash-up derby." Most riders in the scene are doing the same thing very much now. Not just concentrating on how the machine performs, but how it looks. As the sport continues to grow and change, Dayne looks forward to being a part of the ATV community for a long, long time.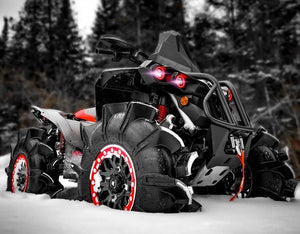 @snoman_atv
#4x4 #atvriding #brp #buggy #canamlife #bullitewheels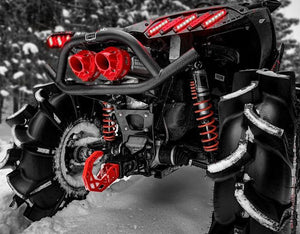 @snoman_atv
#renegade #renegade1000 #xmr #canam #bullitewheels #superatv